Archetype: an oneiric and surprising work. A visionary landscape obtained with a careful twining of metal wires in an open dialogue with nature; created for the occasion of a grand event in honour of the royal family of Abu Dhabi. Once again, Edoardo Tresoldi entertains and enchants the eye. Yet again, the metal netting protagonist of this work is signed by Cavatorta.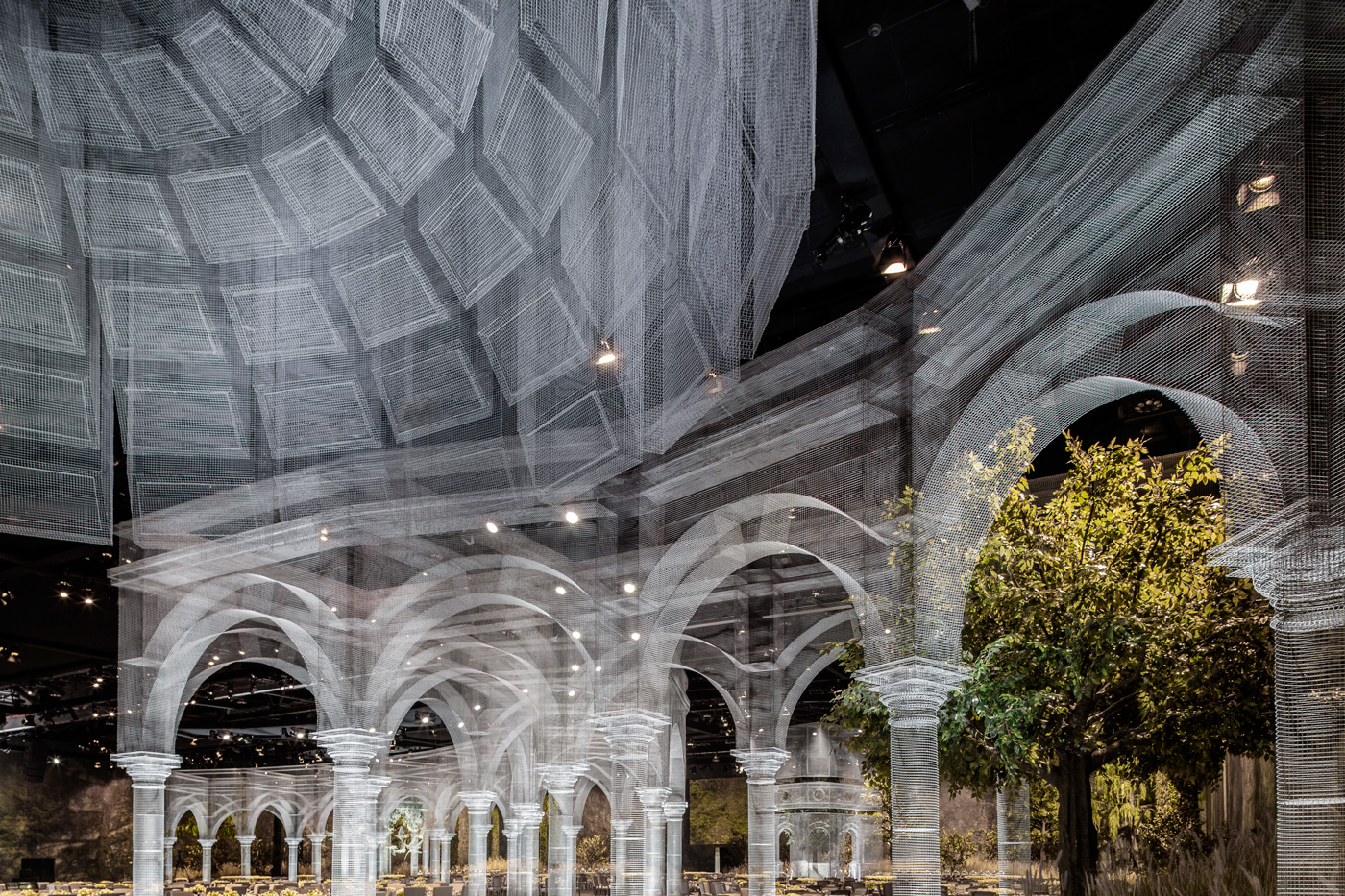 The artist and the project
Edoardo Tresoldi is a young Italian artist that grew up and studied between Milan and Rome. His distinctive signature is the use of industrial material and, in particular, metal netting to create visionary and moving landscapes, figures and architectural structures. In 2016, he brought the early Christian Basilica of Santa Maria di Siponto in Puglia, to life again. A huge project created with Cavatorta's metal netting. This oeuvre has made Tresoldi's unmistakable style known to the world, and in January 2017, Forbes mentioned him among the 30 most influential European artists under the age of 30. Archetype is his latest incredible project and we'll tell you all about it.
Edoardo designed and realised Archetype as a scenographic space for a great event organised by the royal family of Abu Dhabi in which 1,900 prestigious guests from all over the Middle East participated.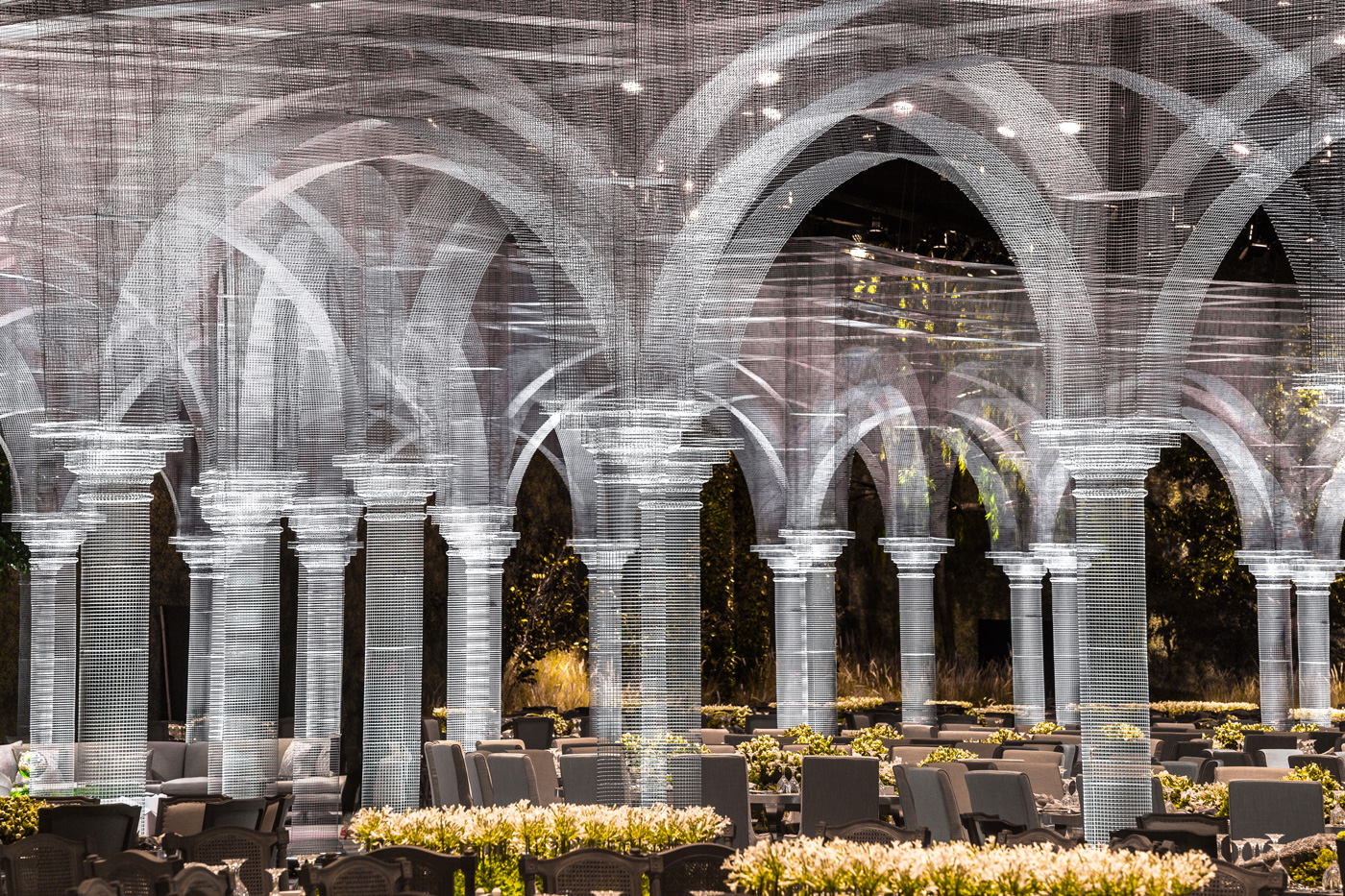 Tresoldi's work was made in collaboration with Mootassem Elbaba and with Marwan Maalouf from the Designlab Experience studio in Dubai, and it took three months work just for the installation. The location for the set up is the Abu Dhabi National Exhibition Centre: 7,000 m² of indoor space where Tresoldi created a unique landscape composed of architectural structures completely made with Cavatorta metal netting and natural elements like trees, plants and crystal clear bodies of water.
After the event, the structures of the work have found a second life and have been re-installed separately in some institutional locations in the Arab Emirates like universities, museums and parks.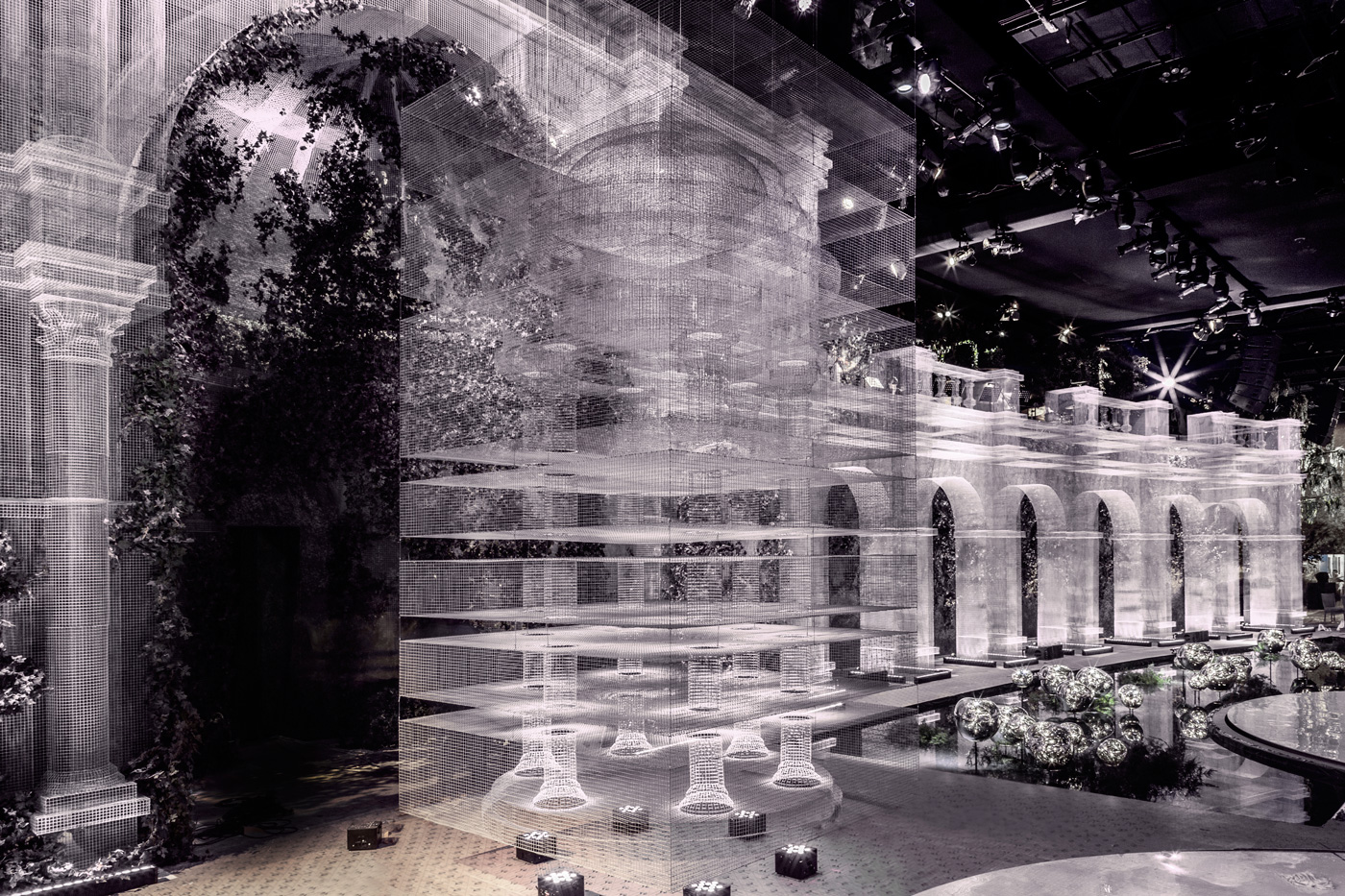 The essence of the work
An absolute landscape that develops itself according to an inverse process. Nature grows and evolves in an imaginary space, trying to give shape and substance to human visions. A spatial design in which a transparent architecture determines the interpretation of natural orders, supported by small visual poems in which the two worlds are parallel and intersected at the same time. Nature is the synthesis of the landscape, man becomes landscape through architecture.
The word "archetype" has different meanings, all deep and powerful. The first meaning that comes to mind when looking at Tresoldi's work, is certainly that of a model, in this case an architectural one, that passes through centuries while maintaining its role as an exemplary reference point. This is due to its expressive strength and to the direct references to the forms of classic architecture, almost a visionary interpretation of the ideal Renaissance city.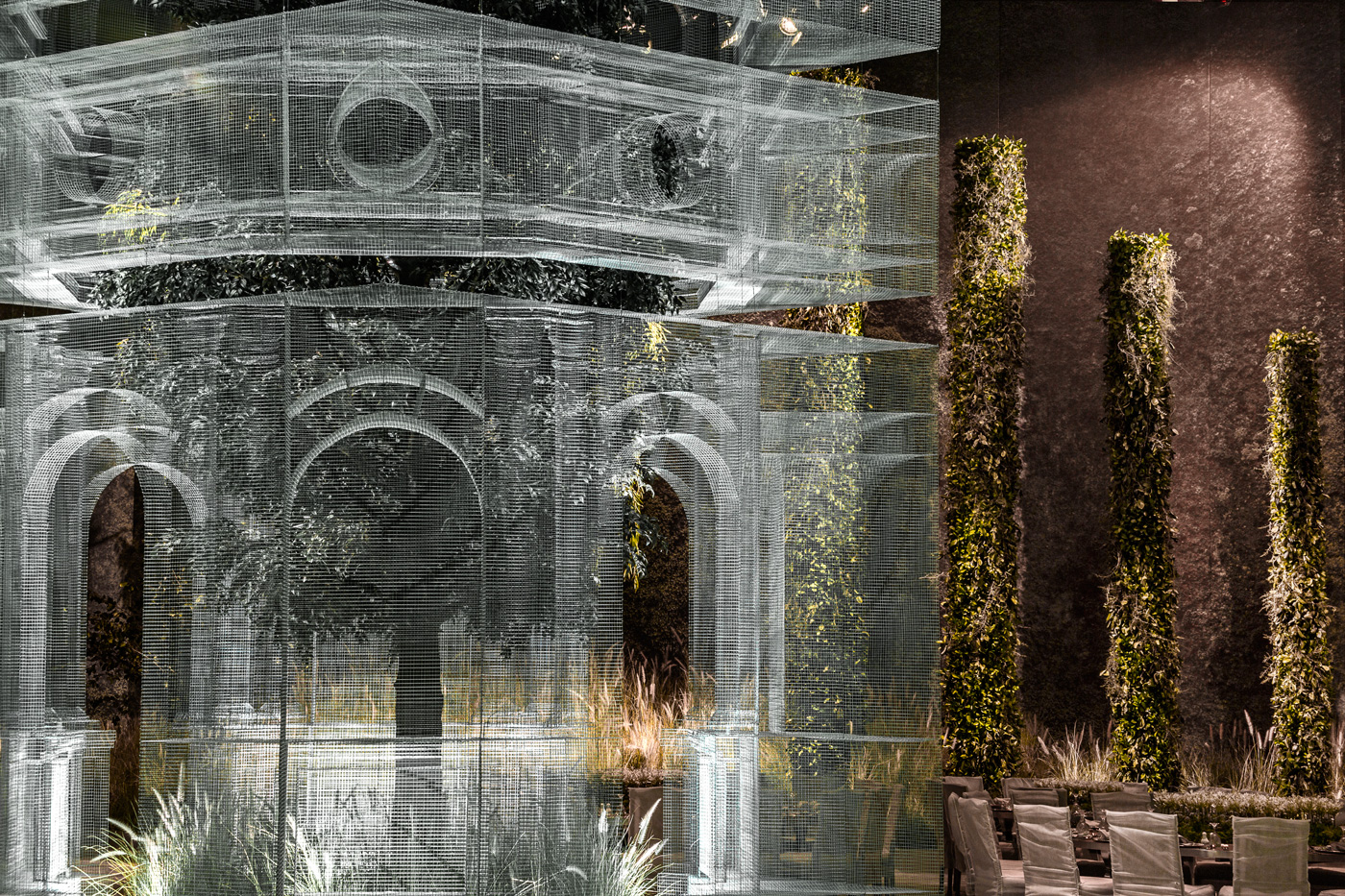 On a deeper level of analysis, this work also interprets the concept of "archetype" in its most philosophical meaning, as substantial essence of all things. Tresoldi's Archetype is an intense dialogue between the work of man, synthesised in the immortal forms of architecture and the work of nature, represented by the vegetation that invades the spaces, creating an absolute garden. The landscape is completed by the immobile flight of birds, also made with metal netting, that pass across a sky full of shadows and light, perfectly created to let the force of clear geometric elements emerge and, at the same time, moulding mutating and evanescent structures.
Cavatorta netting protagonist of Archetype
Cavatorta has had the pleasure of collaborating with Edoardo Tresoldi ever since the beginning. His professional path is characterised by ever higher, more ambitious and complex challenges. We have been with him side by side with specific consultancies for his most important works, so as to find the most appropriate metal netting for each process and project.
After the thrilling collaboration for the majestic Siponto Basilica in Puglia, we chose for Archetype the electro-welded netting Esafort, with zinc-coated steel wires, a 19 x 19 mm square mesh, with 1.45 mm diameter wires. The project required 400 rolls of Esafort for a total of 10,000 square metres of electro-welded netting. Tresoldi chose Esafort for its distinctive peculiarities. Specifically:
The geometric perfection of the mesh
represented by a homogeneous balance between size and shape.
The quality of the zinc-coating
The strong zinc-coating, carried out after soldering, is made with the exclusive Galvafort Process. This process provides an excellent resistance to corrosion and a uniform coating extended to every part of the wire, guaranteeing an impeccable aesthetic and functionality.
An excellent resistance to different kinds of processes, folding and mechanical stress
The perfect anchoring of the protective coating in zinc to the basic steel wire, avoids the risk of cracking.
For the first time, Edoardo Tresoldi has been able to express his creative genius beyond national borders in a grand oeuvre both for size and expressive forcefulness. We are proud to have been able to support him with our technical contribution. Once again, the technical excellence of our metal netting has enabled beauty to express itself completely.
Photos
The splendid images of Archetype were taken by architectural photographer Roberto Conte.