Cavatorta Project is the division of the Cavatorta Group responsible for designing and installing:
custom-made mesh fencing for farming, construction and industry;
perimeter protection, security and defence systems. 
With many years of experience producing high-security fencing systems for international customers such as the UN and NATO, the Cavatorta Group has designed and developed new high-tech products that are ideal for large and demanding projects. These include the construction of  the fence system for the USAF air bases at Ghedi and Aviano (Italy) in 2020. This project saw the use of HSF Activa™: an integrated and intelligent fencing system that combines passive physical safety with logical active protection. Created by Cavatorta in collaboration with Sicurit Alarmitalia Spa, HSF Activa™ is capable of detecting intruders and attempts to cut, break through and climb the fence, guarantees resistance and durability over time and requires minimal maintenance.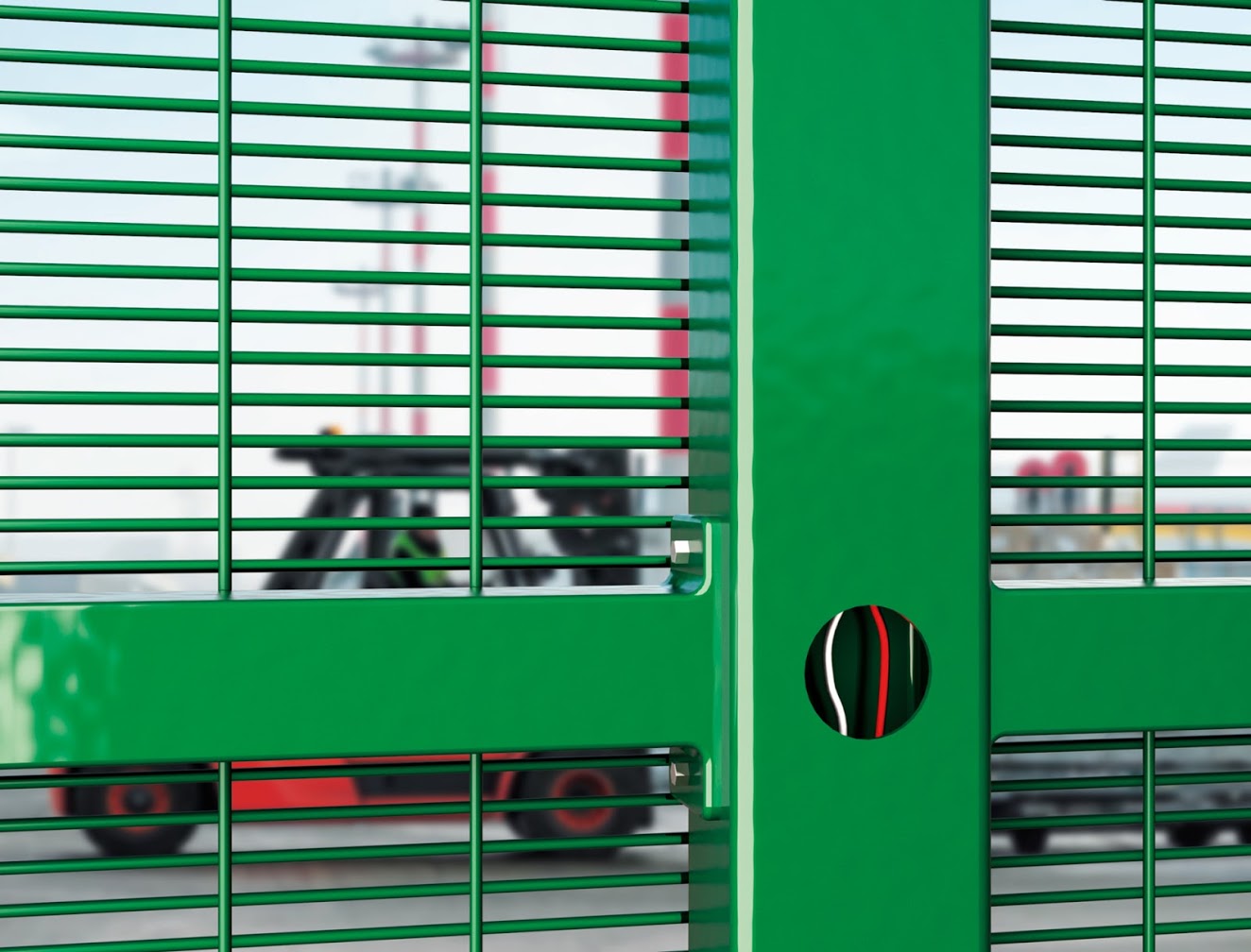 These are the main features of the HSF Activa™ system.
Integration of ducts for sensors and connecting lines
The HSF Activa™ anti-intrusion system integrates active protection features, wiring and signal lines invisibly and securely. Unlike traditional fencing systems, the design of the HSF Activa™ includes ducts for housing sensors and connecting lines which keep them completely concealed and protected from damage or tampering.
Reduced-size anti-climb and anti-cut mesh
HSF Activa™ is made with electro-welded mesh in high-security panels produced using a 4 mm (8 ga) Galvatec® aluminium-zinc alloy wire. Galvatec® guarantees excellent corrosion resistance as well as cathodic protection against cuts or scratches. The reduced size of the mesh (76.2 × 12.7 mm) also deters intruders by having mesh that is too small to cut and too small to climb using hands and feet.
Reduced risk of false alarms
HSF Activa™ is specially designed to prevent climbing or tampering by detecting vibrations caused by mechanical activity (e.g. the use of wire cutters or angle grinders) or the use of physical supports (e.g. ladders). By using differential logic, HSF Activa™ is able to distinguish different types of vibration and reduce the number of false alarms caused by harsh weather conditions (heavy rain, wind, hail), thereby guaranteeing excellent performance.
Maximum freedom of configuration
HSF Activa™ is a modular system that can be configured by size and equipment based on the customer's security requirements. There is a series of accessories available, including lighting systems, cameras, speakers, external sensors and infrared and fibre sensors, that can be integrated to create a configuration that best suits the needs of the customer.
For more information, please read the HSF Activa™ technical sheet.