Cavatorta Mobiclic is a resistant and safe temporary fence, ideal for defining and protecting public areas, construction sites and roadworks.
This fencing system consists of:
bases in reinforced concrete or high visibility PVC;
electro-welded mesh panels with rectangular-shaped meshes, with three horizontal reinforcing folds and anti-climb spikes on the top edge;
poles in hot-dip galvanized steel.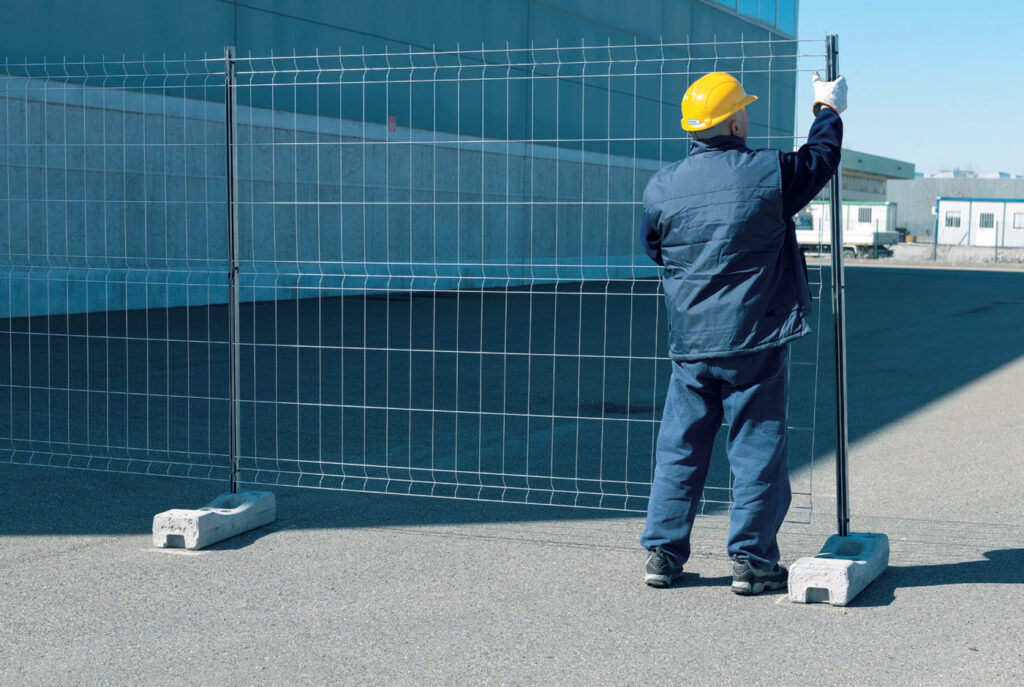 The Mobiclic system is extremely simple to install and use. Its compact size enables you to optimise:
loading and unloading operations;
transport costs;
storage space: 150 linear metres of traditional panels take up 15 cubic metres of space, while 150 linear metres of Mobiclic occupy only 3 cubic metres.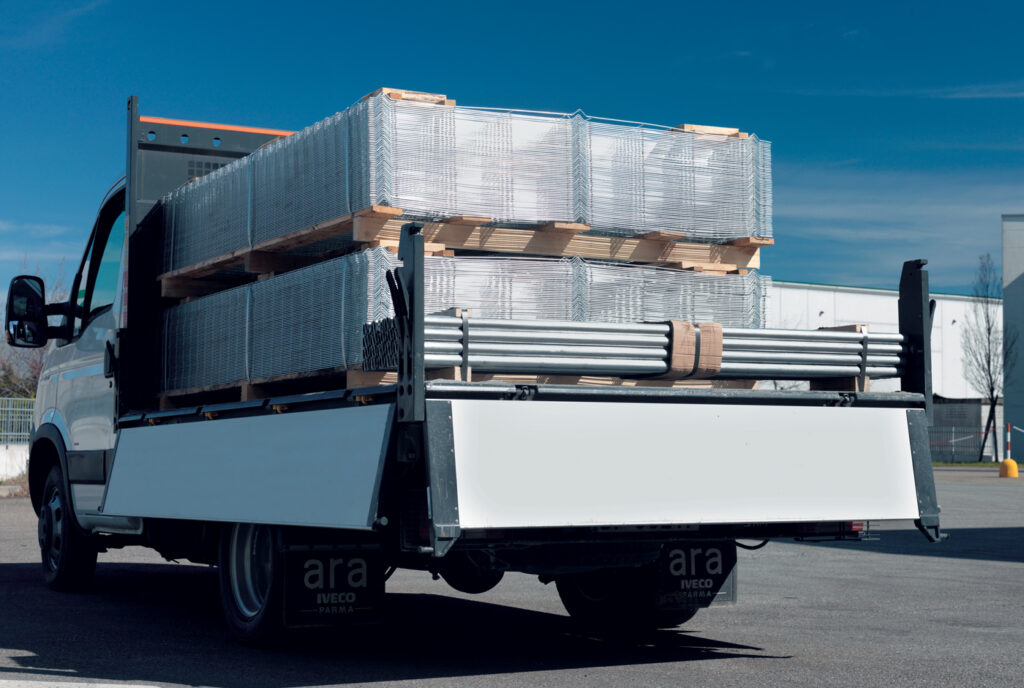 Below you will find some simple instructions to install Mobiclic correctly:
Position the bases at the appropriate distance from each other (each panel is 240 cm long).
Insert the poles into the PVC or concrete bases.
Position each individual panel and fix it to the posts with three clicks (one at the top, one at the bottom, one in the centre) using the handy interlocking system.
At this point, the panels can be locked with an anti-intrusion and anti-burglary device; for this purpose, you can choose between wire, hook or padlock.
Please note that the whole installation process can be carried out by a single worker.
For further details about Mobiclic, please consult the technical sheet.