With his work Sacral, Edoardo Tresoldi celebrates the 'Supreme Poet' at the exhibition of Dante's work 'Un'Epopea POP' organised by the MAR Museum in Ravenna, from 25 September 2021 to 9 January 2022.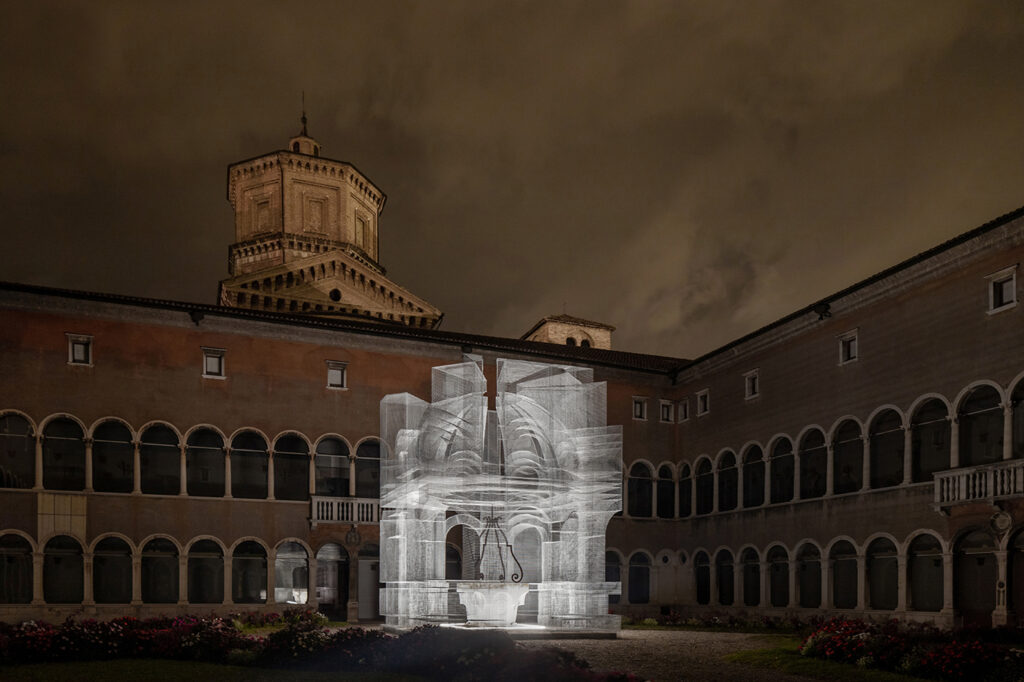 The work: its essence and its origins
The Sacral installation, once again made using Cavatorta wire mesh, is a representation of the castle described by Dante in the sixth canto of the Inferno. The "noble castle, encircled seven times by towering walls" inside which the Florentine poet encounters the souls of illustrious figures such as philosophers, poets, scientists and writers, who despite their undoubted morality and integrity find themselves in hell because they were not baptised.
Installed in the 16th-century cloister of the MAR Museum, Sacral offers visitors a chance to relive first-hand a stage of Dante's journey along the path of the exhibition. In this regard, Tresoldi himself has stated:
"An archetypal image is able to connect past and present through a language made up of meanings that echo through time. Inside the sixteenth-century cloister of the MAR, Sacral comes across as the memory of a place already encountered, a familiar image that ushers the visitor down the path taken by Dante".
The ethereal structure and the style inspired by classical architecture fully embody the otherworldly setting described in Dante's Inferno, offering visitors an immersive and powerful experience along the exhibition itinerary.
Mar: the event, the context
'Un'Epopea POP' is the last event of the exhibition cycle called 'Dante. Gli occhi e la mente' (Dante. The eyes and the mind) organised at MAR, the Art Museum of the city of Ravenna. Unlike the exhibitions that preceded it, 'Un'Epopea Pop' (literally: A POP Epic) celebrates the figure of the Supreme Poet as a popular icon through an itinerary composed of contemporary works that evoke themes that were dear to Dante and are found in the Divine Comedy, such as female figures, journeys and dreams.
The context is no less important: the MAR Museum was once home to the monastery of Santa Maria in Porto, where the monks worshipped the Greek Madonna, a sacred figure mentioned by Dante in Paradise.
In the year that marks the 700th anniversary of Dante Alighieri's death, an exhibition such as this, in the city where the poet lived in exile and died, is truly a unique opportunity to rediscover him and celebrate his immortal work.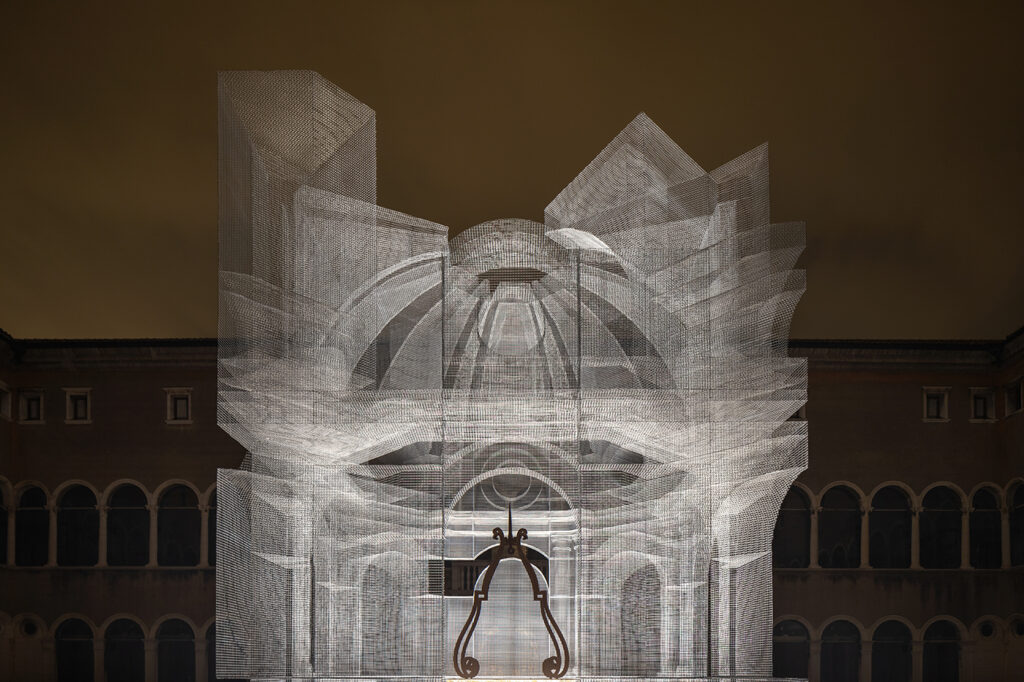 Photos
The wonderful photos of Sacral were taken by Roberto Conte.