Procuratie Vecchie, a prestigious building located in St. Mark's Square in Venice, reopened on 8 April 2022 for the first time in 500 years thanks to a significant five-year restoration by David Chipperfield Architects Milan and promoted by Generali.
The renovated spaces will house the headquarters of The Human Safety Net foundation, an NGO that supports vulnerable individuals and families by enabling them to build a safe future for themselves.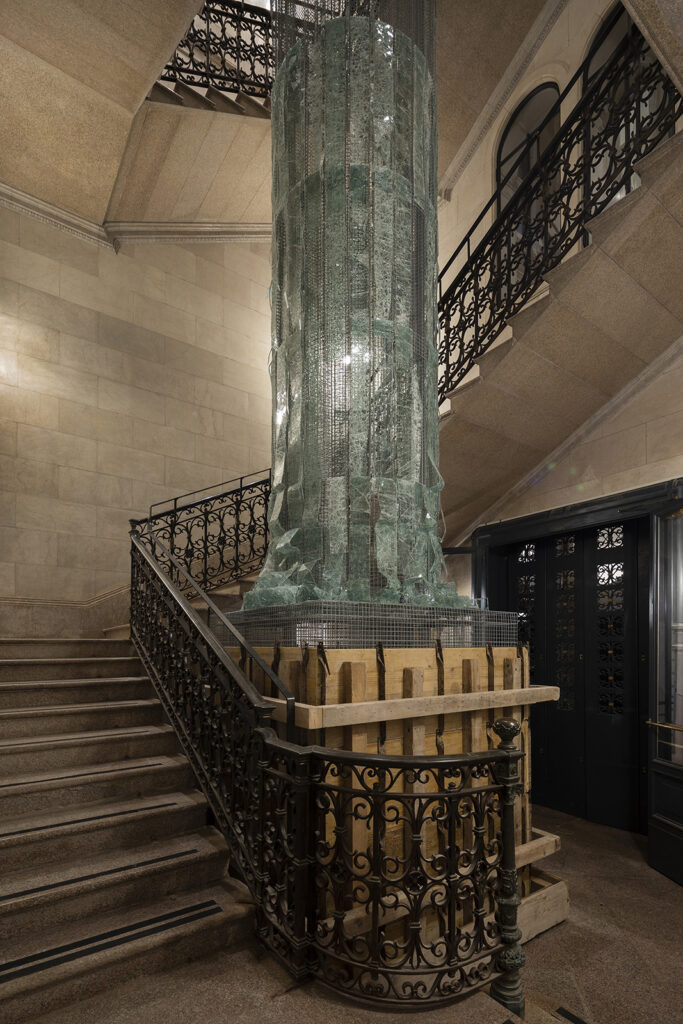 And it is precisely in this context that Edoardo Tresoldi inaugurated his new work Monumento, designed and built in the central space of the Procuratie Vecchie's internal staircase. The work, designed in collaboration with Carlotta Franco for the development of the concept and with the design support of GICO Studio, represents a majestic 15.50 metre high classical style column that soars along the floors of the building, connecting them. Given its size and location, it is impossible to see it in its entirety: to admire it, one is forced to change perspective, raise one's gaze and climb up one step at a time in order to view it bit by bit.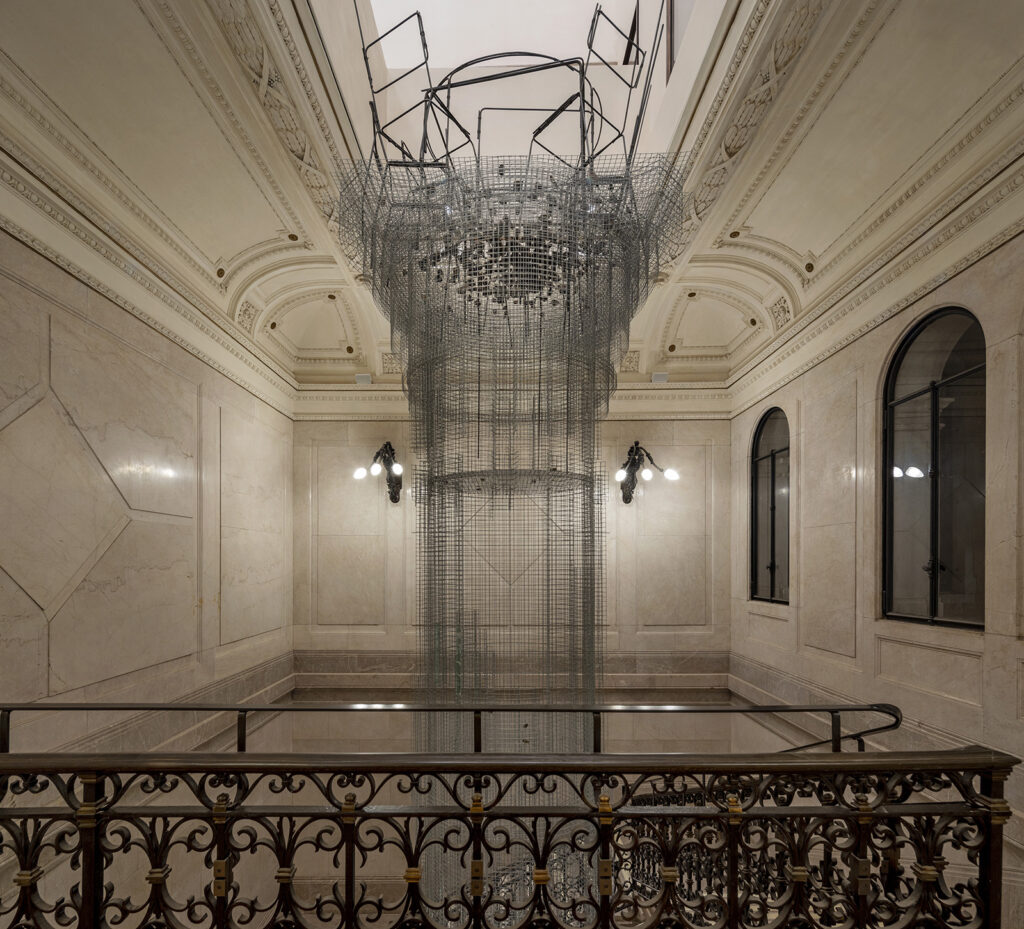 In its majesty, Monument acquires lightness through the use of wire mesh, Tresoldi's material of choice. The 'absent material' capable of giving life to visionary works in evocative contexts such as the Basilica of Siponto in Puglia, Opera on the seafront in Reggio Calabria, and Gharfa in Saudi Arabia. And thanks to its impressiveness, Monumento makes us reflect on the fragility and vulnerability of contemporary society using a powerful and expressive artistic language, as indicated by Tresoldi's words: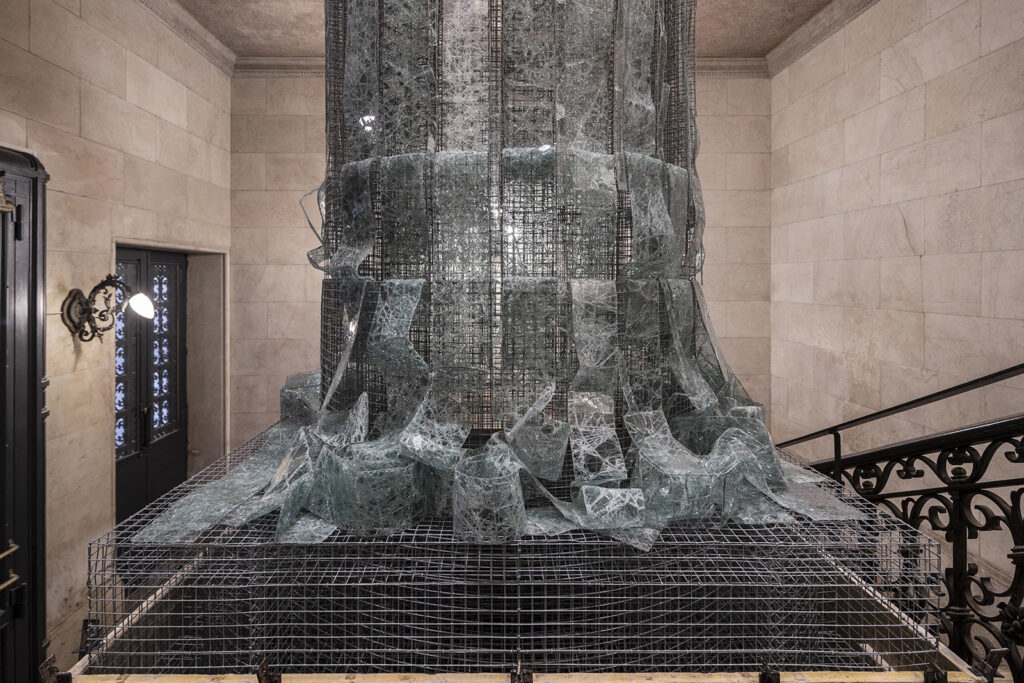 Once again we are very proud that Edoardo Tresoldi has chosen Cavatorta wire mesh to create a new visionary and evocative masterpiece, in connection with a unique and prestigious place like the Procuratie Vecchie.
Photo © Roberto Conte