The works of Daniela Capaccioli conquer the gaze and evoke powerful images. Evanescent concrete presences that harmonise with natural environments or pre-existing architecture, creating new, unexpected, and surprising scenarios of beauty.

To create her works, Daniela Capaccioli expertly uses and works with Cavatorta wire mesh. For this reason, we decided to interview her to find out more about her artistic journey and her fascinating metallic sculptures.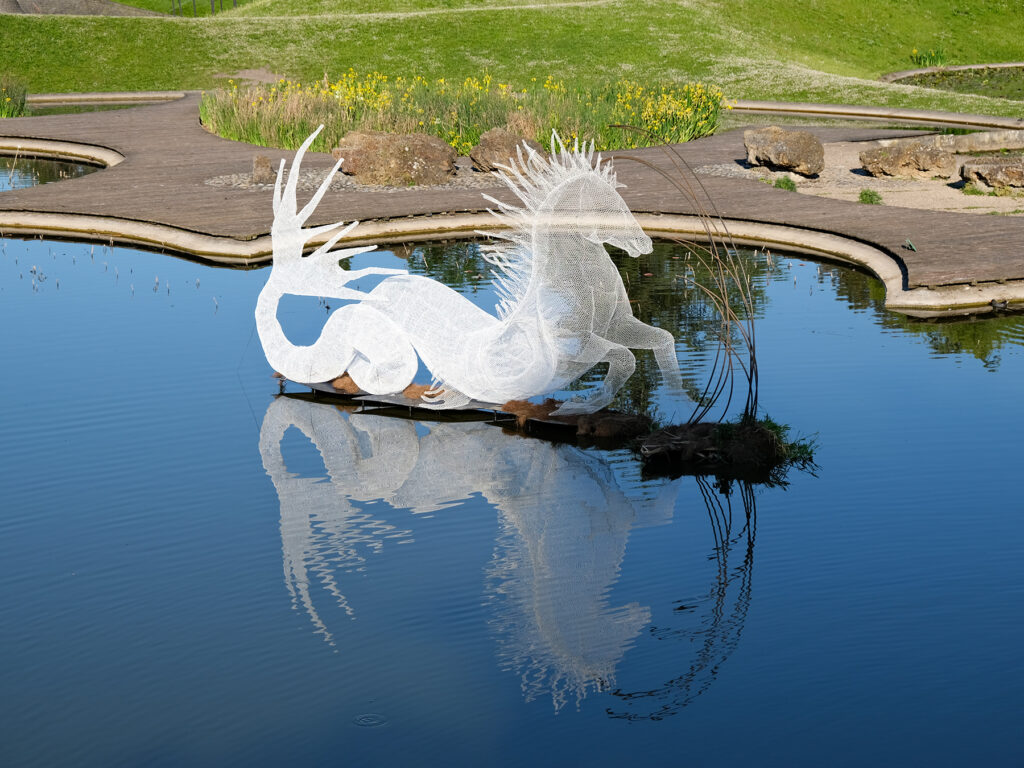 How and when did your artistic journey begin?
My career has been very varied: I went from classical high school to specialising in stage design at the Brera Academy of Fine Arts in Milan, where – as well as continuing with drawing – I started working in three dimensions, creating theatre decorations, which was my first foray into the world of sculpture.
In 2000 I moved to France for personal reasons, and decided to deepen this passion by signing up for several courses. This allowed me to broaden my knowledge of the subject and create sculptures in various metals and using different techniques.
It was during one of these courses that I discovered wire mesh. To begin with, I alternated between using clay and wire mesh. Then, in 2016, I started to devote myself more and more to this second material, with which I was feeling more comfortable day by day.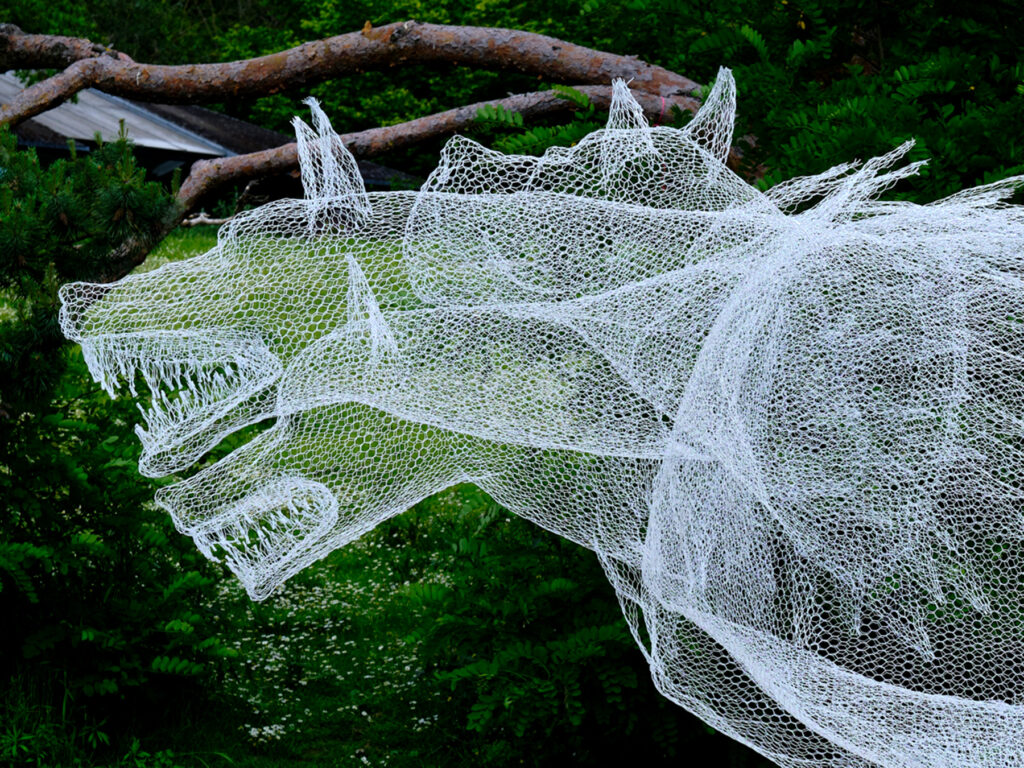 How did you discover that wire mesh was the perfect material for creating your works of art?
In 2000, during a course, Béatrice Koster asked me to use it to create a work of art for an exhibition entitled "The Body and the Air".
And so I created my first wire mesh sculpture, which I called "The Leap". I was using this new material for the first time and at first I found it a bit difficult, because I wanted there to be no overlaps: I wanted the joints to look as though they had been "stitched together".
I did not immediately realise that wire mesh would soon become my favourite material, because I loved – and still love – working with clay. It took me a few years to understand that it was the perfect material for expressing my desire to give form to emptiness, to materialise figures that populated my imagination.
Then, in 2016, I suggested an exhibition project for the 50th anniversary of Teatro Povero in Monticchiello, Tuscany, where my father was born. The idea was well received and allowed me to make my first large sculptures as a tribute to its energetic inhabitants, and my father. And so my exhibition entitled "Memories" was born.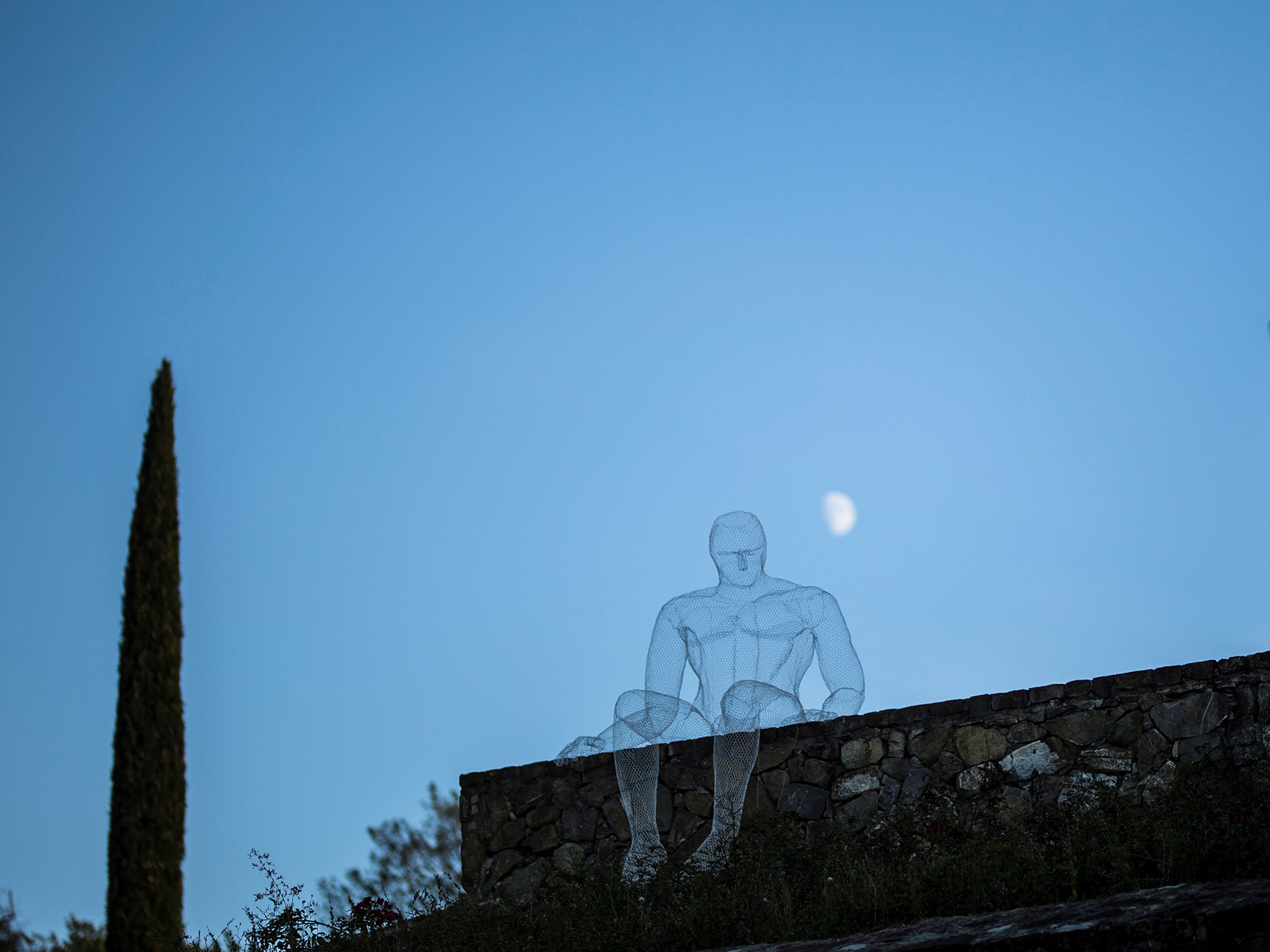 With its transparency, the wire mesh allowed me to immerse myself in the dimension of memory, giving form to characters linked to my memories of growing up and living in this area. It is a material that allows me to transcend time, to explore the past and the future, blending them together in my imagination.
The apparent emptiness that surrounds us is, in reality, full of invisible and impalpable forms: those of ancient and universal memory, those of recent memory, the history of each individual, and those of a future that is already among us through the eyes of the imagination.
We are immersed in a continuous flow that encompasses the past, present, and future, but we are often unable to see it because it is necessary to stop and wait, to stop and look, to stop and listen… Only then do shapes and figures appear, murmuring and observing us.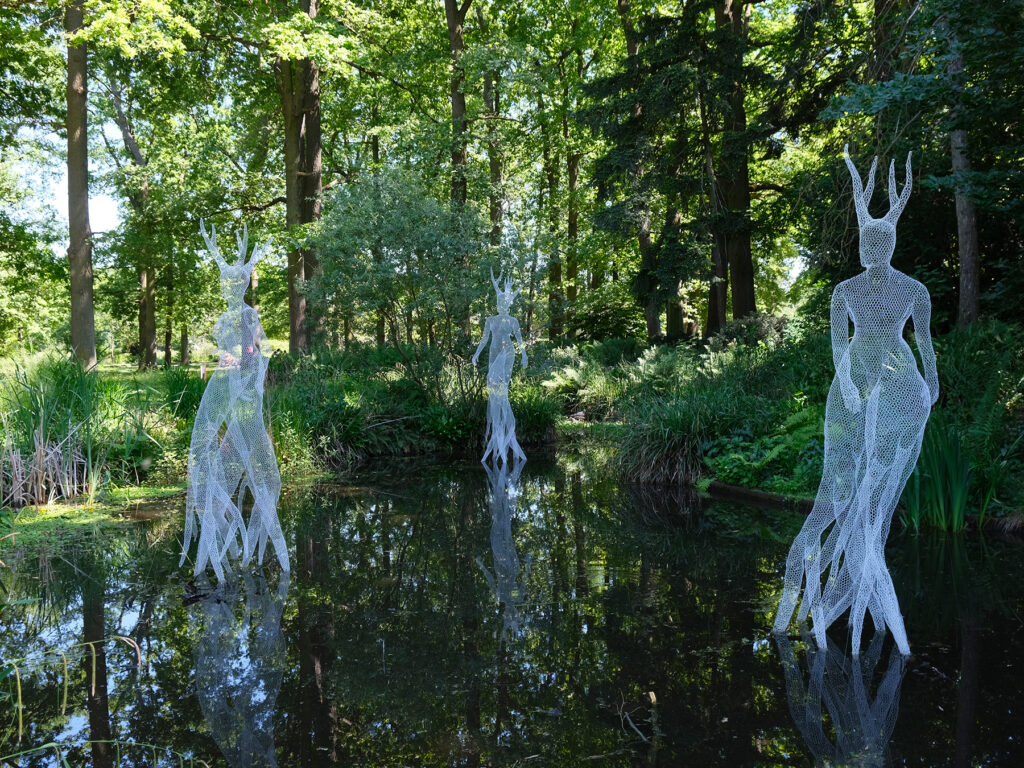 With my sculptures I want to stimulate the viewer, even if they are immersed in a real and concrete setting, encouraging them to think beyond what we perceive with our eyes and ears. The transparency of my sculptures accompanies the viewer and transforms them into a traveller, suspended in an indefinite time between past, present, and future. The process of visual research is transformed into a journey of the mind as it immerses itself in memories or is projected into a possible future.
How do you create your works and how important is the link between the works and the setting in which they are installed?
Essentially, I have two ways of working. Some sculptures are created specifically for the place where they are displayed. I survey the location and try to soak up the sensations it gives me.
Then I do some iconographic research and sketches based on my idea, which sometimes changes during the execution of the project itself.
My second way of working is to install pre-existing sculptures in new settings. Again, following a survey, I try to feel and see the spaces so that each sculpture finds its place almost naturally.
Sometimes, when you observe a place, you can perceive "gaps", as if you expect something to appear: my sculptures are usually positioned in these places. I often find confirmation in the gaze of observers, who tell me: "It's as though it had always been there!" In the past, as I have been dismantling an exhibition, I have found myself creating a vacuum, and passers-by – who have become accustomed to seeing the transparent silhouettes of my sculptures – are left with a melancholy sensation.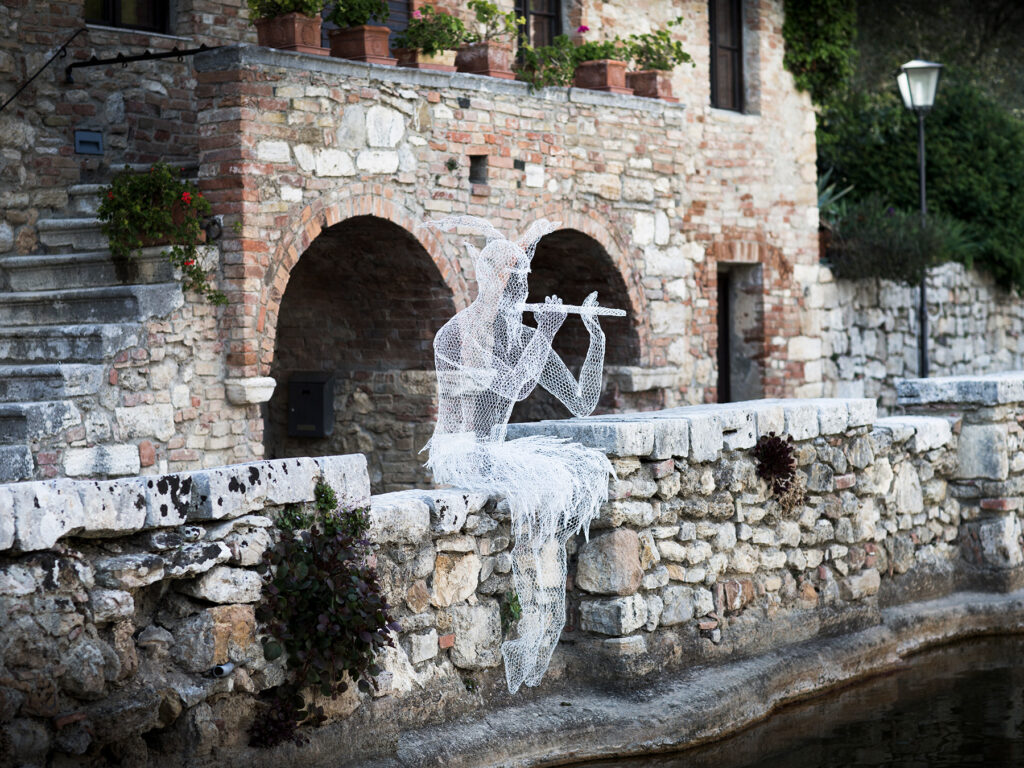 Which characteristics of Cavatorta mesh led you to choose it as a material?
Cavatorta mesh is solid and its shape can be maintained during the creation process, giving me the option of using single layers on some pieces.
Finally, to create larger sculptures, such as L'Hyppocampo, I have used not only loose mesh but also electro-welded mesh, which is even more solid, so as to provide a secure base for certain parts. The resulting dégradé effect is very interesting, accentuating the existence of the sculpture whilst making it more robust.